Invitation to join me as a Co-founder of VidSaga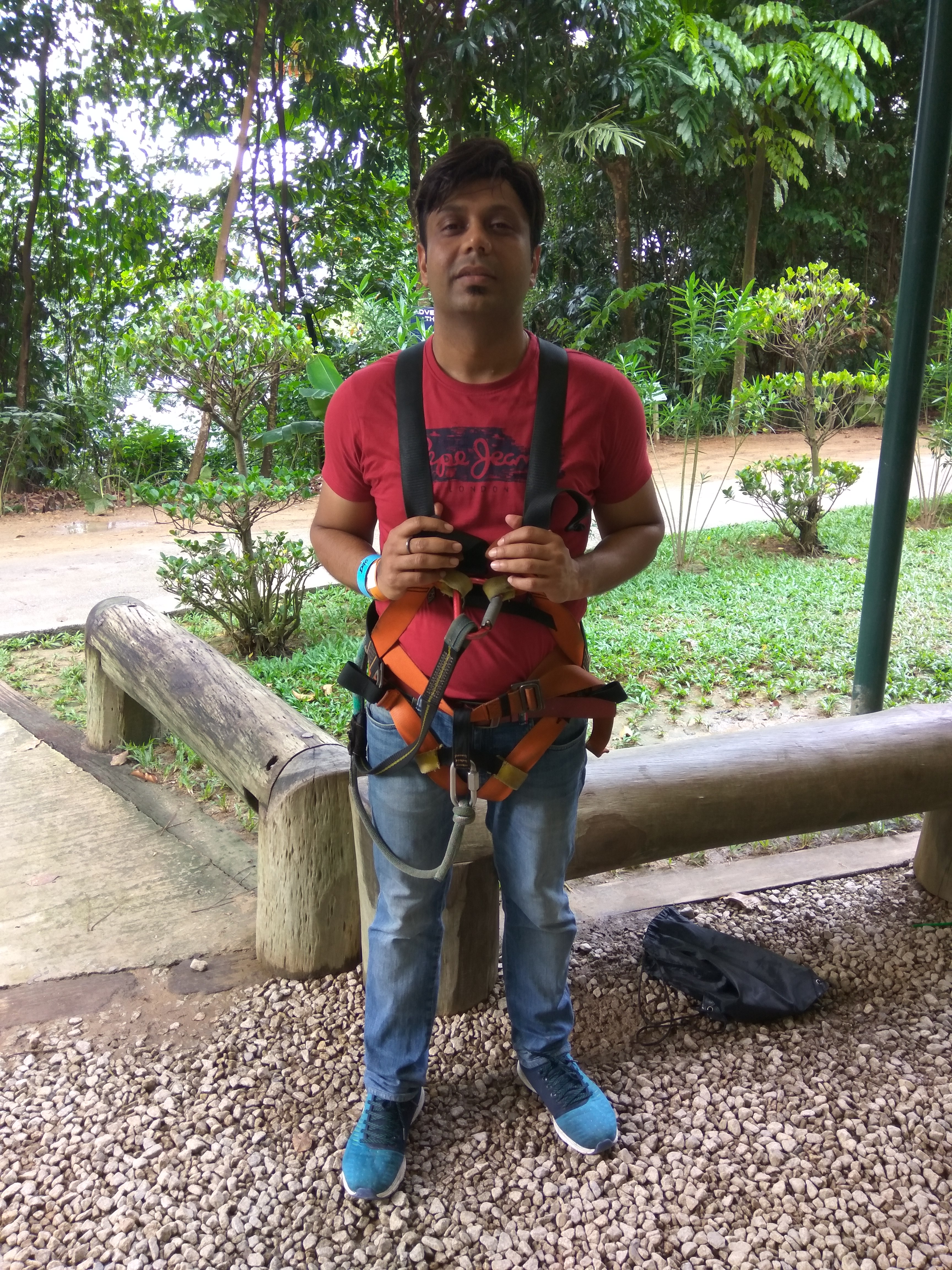 The outcome of starting a company as an entrepreneur is not binary, and in any of the case, the real value of the startup journey is the personal growth of founders.
Building a startup is a long term game with lots of hard work required from lots of people, right things happening at right time and hence most of our short term thinking/ judgements do not apply.
Let me first share my story of 8+ years of entrepreneurial journey with you to introduce myself and my thought process.
My Entrepreneurial journey
In April 2011, I founded a company called CvBhejo.com. We were trying to create a 'JustDial for recruitment'. The company was later incubated by 'The Morpheus'(then India's leading accelerator) in July 2012.
There were 60,000+ jobseekers registered with us and had 105 paying clients. Almost every major media entity covered us including BloombergTV, India Today, Hindustan Times, Indian Express, YourStory etc. Unfortunately, things did not work out as expected and had to shut it down.
Read my complete failure story here – Yes I failed
After first failure
After shutting down Cvbhejo, going back to normal job was not an option for me. So, I started doing theater (my passion from school and college days). I made a short film then after and realised filmmaking is very much like an entrepreneurial activity.
So started a platform – Stagephod.org to showcase filmmakers and their work. In hindsight you can say it was kind of 'YourStory for filmmakers'.
During this time, I interviewed 200+ upcoming filmmakers and unknowingly built the supply side of marketplace for video creators. I realised this when I interacted with my startups friends who were looking to create videos. Once I realised this, the blog was converted into a marketplace – Stagephod.com.
At Stagephod our clients include Shell, Hindustan Times, VIP Bags, CommonFloor, MySmartPrice etc.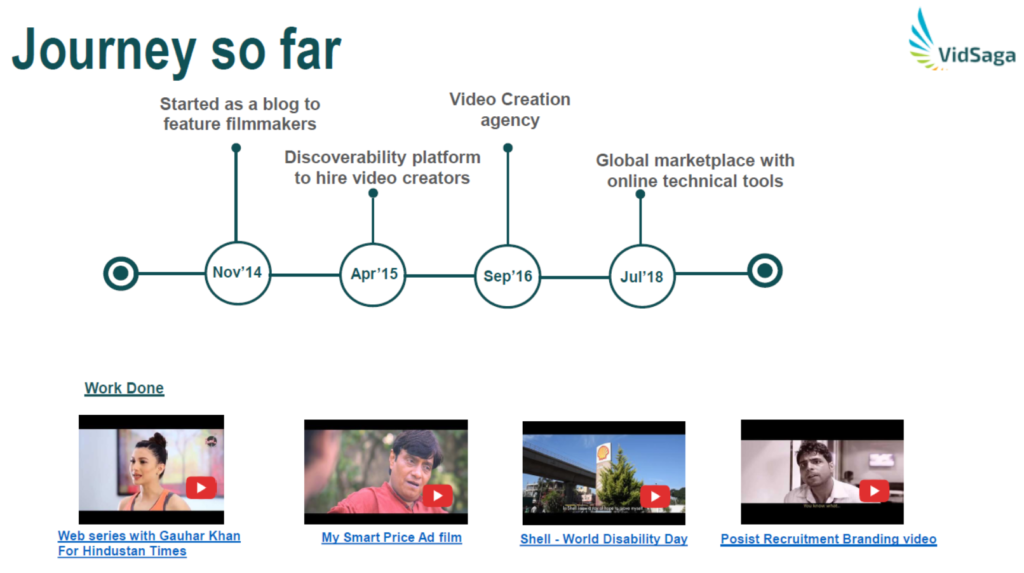 Revamped Stagephod to VidSaga
Since Oct'2015, Stagephod is running as a profitable company but I hit the roadblock in terms of learning and growth around April 2018.
From starting my idea was to build a tech platform but that platform got lost and it was no longer remained challenging for me.
Sometimes situations like these make you re-think, re-strategize and re-start. I decided to revamp the model. I went to basics and wrote the problems/ insights I got in last 3.5+ years.
One major insight which I had was – buying a video is like buying a car. Based on this, I devised a marketplace solution. A quick research on Google showed an almost similar solution which is backed by renowned investor.
This was a major validation and now there was no reason for me to not to follow my instincts. What I was considering a crisis situation turned out to be an opportunity to grow further.
So we revamped Stagephod to VidSaga.com – An online global marketplace to hire video creators 2.0. As this was not an idea based on hypothesis but a solution which we thought of after working for about 4 years in the industry, we started getting traction.
As we look to grow faster, I realised a need of a co-founder and hence I am extending my invitation to passionate people.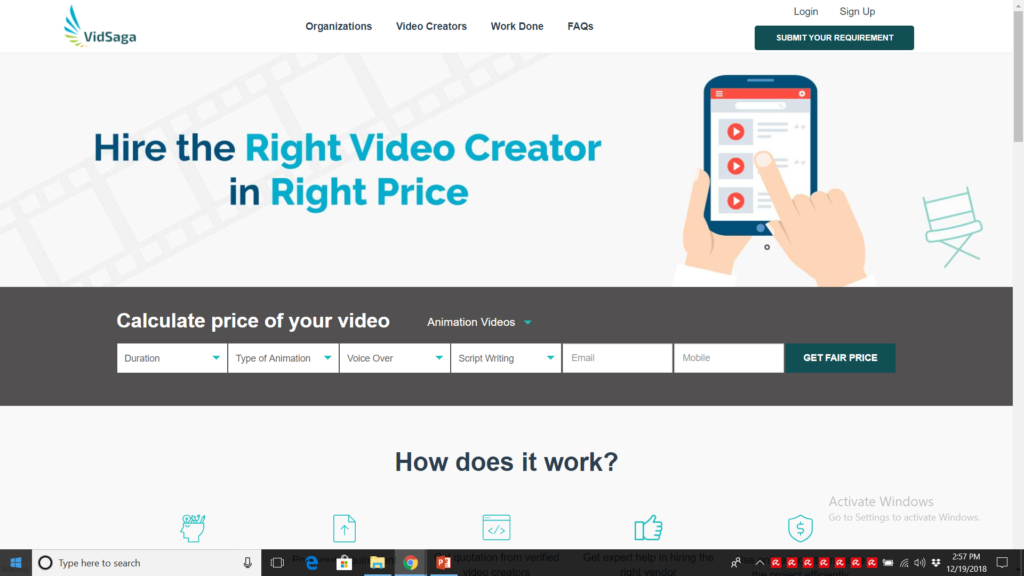 Read in detail about my startup story
Learnings regarding co-founders
In my last 8+ years of startup life and working with multiple people, I observed few traits that make a good startup founding team, hence mentioning them. Please feel free to disagree.
Qualities that I admire
– You give more weight to execution than equity.
– You are willing to scale up your knowledge/ skills as fast as you dream of scaling up your startup
– You want to live an independent life; you should not have any intention of going back to a job or getting an early exit unless situation demands so
– You are willing to survive on minimum salary to take care of your survival for initial months/ years
– You are willing to learn anything that makes startup rolling.
– If you have not founded a company earlier, you must have at least one story of courage so far
– You have respect for every stakeholder involved
Skills – taking ownership, taking initiative, taking care of people be it employees or customers or vendors or investors and being very careful with usage of resources.
I used to wonder how people with no experience and knowledge in a particular domain excelled in that domain in very short time in a startup. The answer I got is – because of one's attitude, desire to learn and willing to get one's hand dirty.
People who are willing to offer themselves for a cause rather than thinking about what is in it for them make them a good startup team player.
As we have figured out a model and platform which works for Video creation industry in India, we now want to scale it globally and hence I am looking for a co-founder.

Things that don't matter

– Your Qualifications/ college name/ work experience
– How much you used to earn earlier/ what positions you held
– How much you know about the startups, startup founders and ecosystem
– If you are not an expert in any particular field

Good to have things

– Technical knowledge
– Worked with startup/s or founded a startup earlier
– Willing to learn any skill and scale up your skill set

Expectations
Help and contribution at all 3 levels ie Strategic, Operational and Financial.
So, if you are bullish about entrepreneurship, startups, marketplace, videos, B2B services, filmmaking, learning, then I extend my invitation of sharing your professional journey with me and VidSaga.
If interested, please write to me directly – ntayal(at)vidsaga.com
~ Nikhilesh Tayal
Apart from startups and filmmaking, my interests lie in friendship, badminton, swimming, movies, travelling, reading and jokes.