"No membership or medal or tag defines you but what you do everyday is what you are" – Ajit Kumar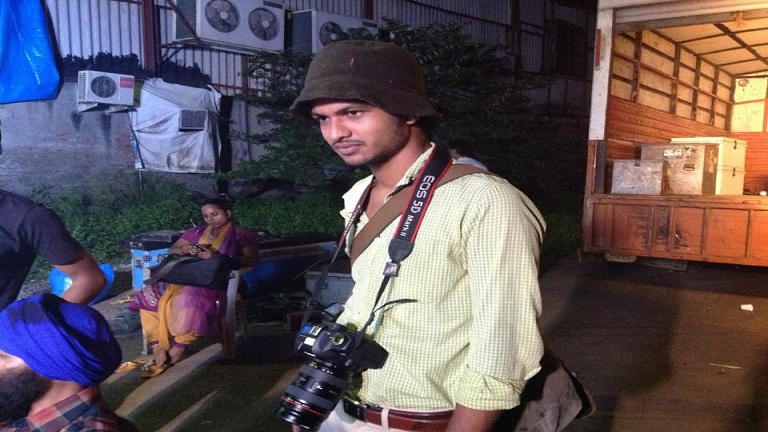 Ajit Kumar who is a BSc dropout works as a production manager in films and passionate about storytelling. Read on to know more about this filmmaker.
Tell us about your life journey in brief?
Small town boy from Jharkhand, B.Sc.dropout, did a few films (as AD, Production Manager, Executive Producer, Associate Director), a graphics designer for an advertisement firm, passionate about storytelling.
What prompted you to become a filmmaker?
I think Storytelling excited me to become a filmmaker. Exploration of a character, understanding its motive and desire arouse me to make a film.
Tell us about your team, if you have?
I have a quite huge team starting from Whistling woods diploma Film team to Bombay Film Factory and Red Track Production. If I don`t have any project I`ll do sound or Camera for my teammates' film in return they put their effort when I need them in my film. After all, filmmaking is a team work and every teammate should grow towards fulfilling their own goal.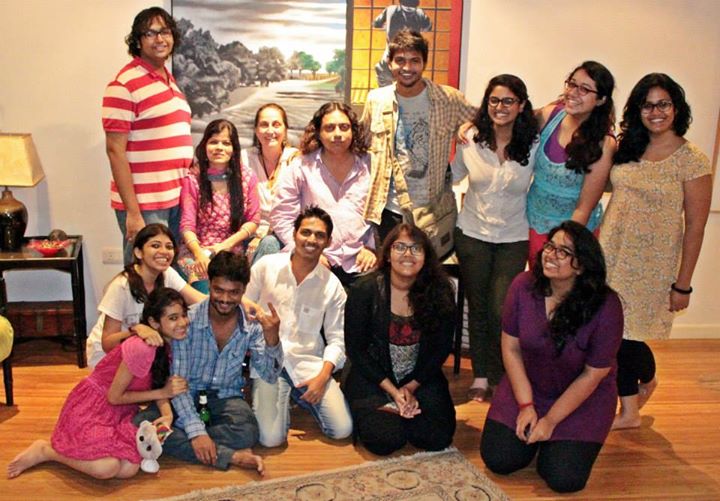 How many/ What kind of movies you have made?
I have made two short films 1 is about to complete and working on my first feature end of this year.
What is your dream/ vision?
Well, I have my own superhero character which I am developing for Movie It`ll take a while also I am writing a couple of films based on Bihar but not the one we see or have seen in films, a totally different one. Up until now, these two are my dreams projects.
What difficulties do you face as an independent filmmaker?
I`ve done only two short films none of them were difficult for me at all and there are only a few difficulties which I haven't faced yet. I did a few Independent features as Executive producer and  Associate director looking at those experiences what I can say is Making a film is not difficult but there is only one challenge that is when you`re making a film you face certain ups and downs and you`ve to work a way around it without letting your project suffer.
What inspires you or keeps you going?
Every time I see a masala film I get excited and I say to myself "If this shit can be made into a film then there are lot more things to make a film" Hahaha that was a joke.
Actually, I really don't know what keeps me awake and forced to write, it's just the intensity of a story or a spark inside me which stimulates me to write a script then make a moving picture out of it. A satisfaction which comes after converting a script into a motion picture that is what keeps me going.
Any fun/ memorable incident?
Hahaha, there are a lot. The most interesting one is from my first film, directed by Karan Bhutan. I Cast were Jackie Shroff, Jimmy Shergill, K.K.Menon. I was a Production Manager.
There was this well-known telly actor, don`t wanna embarrass him by taking his name, His ticket was mixed up a little and he had to come to Gwalior from Mumbai via Delhi. That night I and my colleague were discussing next days shoot plan with our Executive producer (EP) in his hotel room and this guys shows up drunk and started shouting at me and I had no clue.
So I did the same, people gathered and I said I`ll talk to you in the morning and left a few locals followed me asking what happened? Is everything alright? I went downstairs after half an hour My EP called me.
This actor was there who was scared & started apologizing in broken Rajstahni and I was totally confused. I said okay we`re cool then he thanked EP and left. I  asked my EP what was going on? EP said this guy thought I was a local and he said nothing about who I was. To ensure no trouble tomorrow actor called me through EP to apologies then we laughed our ass off that night.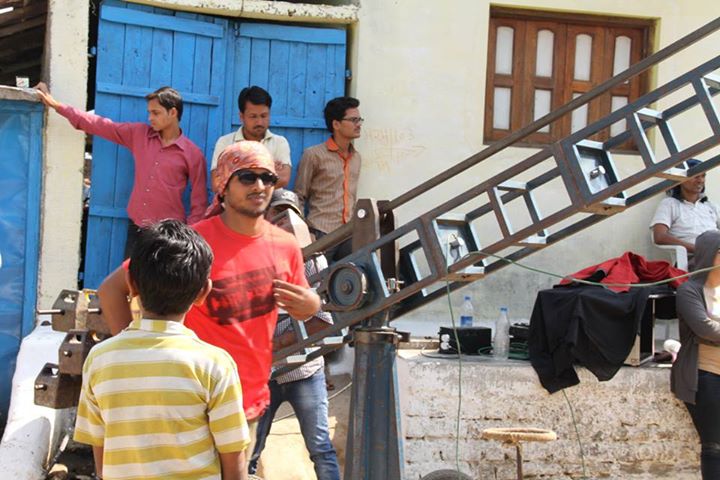 What advice you'd like to give to someone who is the interested/newbie in filmmaking?
Well, I am not very good at advising but like to say "No membership or medal or tag defines you but what you do every day is what you are? So work every day for what you want to be and what you aspire.
Anything else you'd like to share?
"Every Idea is worth Fighting for" always remember this because most of the time our film changes from what we thought it would be and what it is, due to taking all suggestions and inputs. So never add blindly anything or deduct anything just because somebody said to, think about it give it a go and observe the change. Is it enhancing your thought or changing it??
If you are a video creator and looking for regular work opportunities, create your profile on VidSaga.com
If you also want to get featured on our platform, please email us at team(at)vidsaga.com with your work links.