Stay good with people because it doesn't cost anything but goes a long way in making you successful – Adi Burman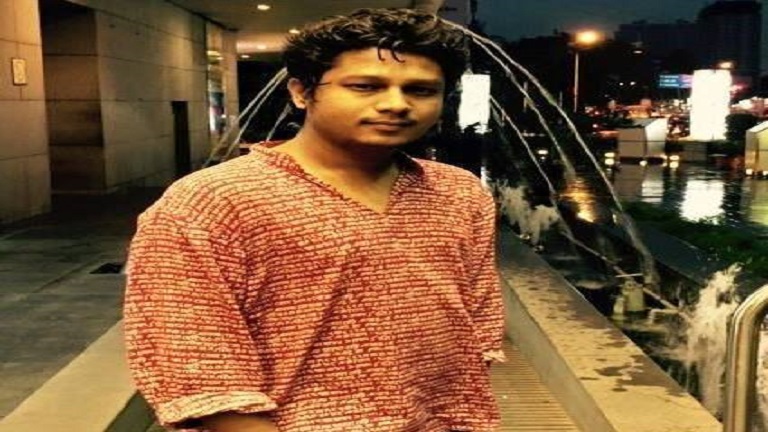 Adi Burman's story is also filmy. He can't think himself in any other profession other than filmmaking. Read on to know more about this passionate filmmaker.
Tell us about your life journey in brief?
Born in a lower middle-class family of Lucknow, the circumstances were always against my desire to become a filmmaker ever since I opened my eyes in this world. My father – an ordinary government job employee – had always wanted me to become an engineer but I had something else in my mind.
Teachers and friends struggled to find me in school and college as I would seldom be present, only a couple of close buddies knew the place to find me and that was Lucknow theatres. I used to broom the theatres, arrange the seats and what all to make authorities let me stay there and then one day, one director (can't disclose the name) noticed me and gave me a chance to design a scene for his play. And that's when, at the age of 16, you could say my proper film-making career started.
And then I ran from my family's government quarter and came to Mumbai at the age of 21. With no place to go and with no one to call my friend or family in Mumbai, I had to sleep for three nights at a bus stop. I then joined a part-time job to meet my expenses and to pay for my film-making course at ZIMA. Not letting the loneliness and emptiness eat me up, I wrote and directed my first short movie – Black Mirror.
All my hard work paid off in 2012, TOI selected my film among the top ten short-movie of India and since then, I have never looked back and am currently progressing towards directing my first feature-length movie in near future.
What prompted you to become a filmmaker?
The simplest answer would be that if not film-making than nothing because I seriously don't know anything else. RGV Sir and Anurag Kashyap Sir are the ones to blame for that [ 🙂 ] Their movies have had the biggest impact on me and I had always wanted to work with them.
But fortunately or unfortunately, I never got a chance to join them even after visiting their offices an infinite number of times. And that's when I decided to kick off the journey on my own and probably this is why we are having this interview [ 😀 ]
Tell us about your team, if you have?
One thing which I have always been fortunate with is my TEAM. They might be different from each other in their physical looks and all, but from inside, they are all totally identical – they are all passionate and masters of their skills. A director is as good as his team and I can openly say that my team has made me and my project what we are.
How many/ What kind of movies you have made?
Among the projects closest to my heart would be my short movies Black Mirror, Amrit and Black Mirror 2… We leave in a beautiful world… with beautiful people all around us. But then even moon has scars… and same holds true for our society.
But the worse part is we tend to ignore those scars and pretend for everything to be normal. And this is what I have tried to bring out in all my project… but in an entertaining way. Coz no matter how inspirational or intellectual your movie is, if it's not entertaining, the audience wouldn't absorb even the simplest message present in your work. I don't make films for critics… but for my audience.
What is your dream/ vision?
Today is an era of multiplexes but I still believe that to know the performance of your movie, you should go and watch your movie sitting among the audience at a low range single screen theatre. If they whistle and dance and clap, your job is done.
You have made a super-hit movie else try another time. And my dream is to sit at one such theatre and watch the audience go crazy seeing my movie. My vision is to be a film-maker who sells even a sensitive issue in the most entertaining way, to make every single person sitting in the audience to relate to the movie and to live with it.
What difficulties do you face as an independent filmmaker?
Trust is the biggest challenge for anyone entering into film-making or even entertainment world. The producer doesn't trust a newbie, the actor doesn't trust a newbie, technicians don't trust a newbie. Most of a new independent filmmaker's time and energy go into getting a chance to prove himself.
Even after proving it once, you might have to prove it twice, thrice and so on. People might say that it's natural, why should they trust a new guy, anyone can claim to be a film-maker and frankly speaking, I agree too and that's why I never let hope leave me and give my best shot whenever and wherever opportunity comes to me
To support my dream, I decided to write and direct short films and TV shows, starting from Zee's Fear Files to Big Magic's Total Nadaniyaan. And in the journey, I met two 'kaminas' named Harsswika Singh and Raman Goel who supported me in both my professional and personal endeavors.
Two persons whom I owe my film-making journey to a great extent and whom I respect immensely are Deepak Pandey sir and Falguni Shah ma'am owners of Dreamzz Images Production. They have improved me as a film-maker and given me every possible opportunity and support to enhance my skills
What inspires you or keeps you going?
When an ant can carry a load ten times heavier than itself and reach its destination then why can't you? Getting something without striving for it is not called achieving and more the difficulties, sweeter the achievement. So stay focused and keep moving.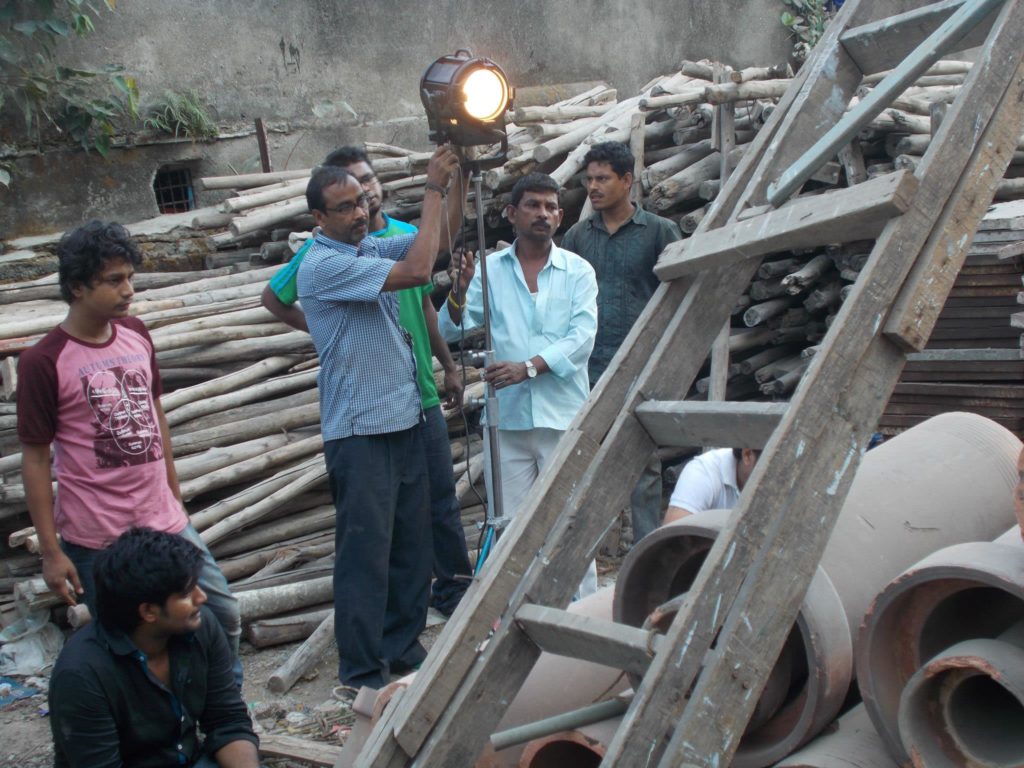 Any fun/ memorable incident?
Performing from behind the camera is one thing and acting in front of the camera is another and I got a taste of it when I once tried to act. As soon as the ACTION word echoed, my whole body started trembling, I went completely numb and my entire crew broke into laughter. I still get a smile whenever I recall or talk about this incident.
What advice you'd like to give to someone who is the interested/newbie in filmmaking?
As I said before, stay focused and keep moving. 1000 mouths, 1000 comments and 999 among them negatives. It's only your focus which will enable you to stay positive. And while you progress towards your dream, take up any work that comes your way of course, only if it's related to your ultimate goal. And last but not the least, stay good with people because it doesn't cost anything but goes a long way in making you successful.
Anything else you'd like to share?
Your success story is as strong as your determination so stay determined. Success will come on its own. Don't measure any work in terms of the finance involved but in terms of the challenges and opportunities, it has. And last but not the least, keep sharing your love and support for me… and other new film-makers because we are here for you and are nothing without you. Cheers!!!
If you are a video creator and looking for regular work opportunities, create your profile on VidSaga.com
If you also want to get featured on our platform, please email us at team(at)vidsaga.com with your work links.